Bolivarian Republic of Venezuela
Our business is acquisition, exploration, and management of oil & gas projects around the world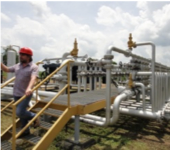 Onshore blocks
Lagunillas Tierra
Bachaquero Tierra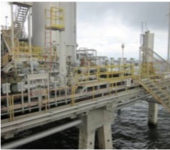 Offshore blocks
Bachaquero Lago
Bloque III Bachaquero
Bloque III Centro
Bloque VII Ceuta
Area 8
In May 2012, National Oil Company Petrоleos de Venezuela S.A. (PDVSA) and GPB GR established joint venture Petrozamora S.A. to develop two onshore mature oilfields Lagunillas and Bachaquero. GPB GR entered the project being a strategic partner for PDVSA in the area of financing and technical expertise for joint operations. GPB GR and PDVSA specialists intensified collaboration on drilling new wells, implementing a steam injection program, maintaining power supply and enhancing its reliability, optimizing procurement to stabilize output and further increase oil production and raise its efficiency.
In November 2013, an oil prepayment facility of up to $1 billion to finance the investment program and operational activities.
In April 2015, National Assembly of Venezuela authorized Petrozamora to extend its portfolio with four offshore mature oilfields in Lake Maracaibo. Following this consolidation, in July 2015, Petrozamora doubled production and tripled remaining reserves.
In June 2017, Area 8 (part of Bloque VII Ceuta) assets and production rights were officially transferred to the JV as of January 1, 2017. This move allowed Petrozamora to maintain high levels of oil production and compensate for the diminishing output from other oilfields. As of December 31, 2016, remaining proven reserves of Area 8 only were estimated at 583 MMbbl of crude.
New assets represent a new growth prospective for Petrozamora in applying and expanding best practices in production and development of mature oil fields as well as capitalizing on synergy effects with neighboring onshore fields of the joint venture.