Republic of Ethiopia
Our business is acquisition, exploration, and management of oil & gas projects around the world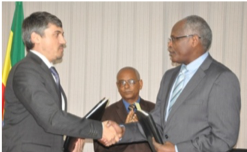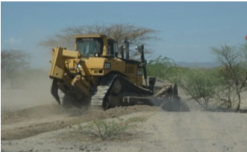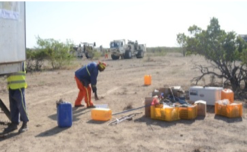 In July 2014, the Ethiopian Ministry of Mines and GPB GR signed a Petroleum Production Sharing Agreement (PSA).
In January 2015, Bell Geospace, a world leader in gravity gradiometry, started an airborne FTG & magnetic survey in the Gewane-El Wiha license area and completed interpretation of data by September 2015. Considering the survey results, GPB GR specialists defined prospective areas for 2D seismic data acquisition.
In April 2016, BGP Inc. (CNPC Group) completed 2D seismic acquisition. Petrotrace (Russia) was responsible for seismic data interpretation. During the assay the basin near Lake Cadabassa was determined as a potential area for further more detailed seismic works. Correlation of the collected data with airborne gravity survey was tested and a promising area defined in the northern part of the block. It was designated for expansion of seismic studies to determine possible continuations of the Lake Cadabassa basin and to identify potentially promising sites in the northern part of the license area. GPB GR continues to analyze the geological data gathered.
In 2018, in accordance with the requirements of the PPSA GPB GR surrendered 29% of the original contract area. As a result, as of December 31, 2018, the retained contract area covers about 30 thousand sq. km.
From July 2019, GPB GR carries out the Environmental and Social Impact Assessment study following to prepare for the upcoming round of 2D seismic operations and to meet regulatory standards set by the Ethiopian government , the PSA, and by international oil & gas industry best practices.